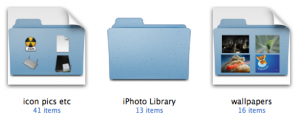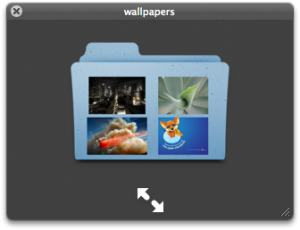 ImageFolderQLGenerator is an open-source QuickLook plug-in that creates thumbnails and previews for folders that contain image files. The thumbnails and previews it generates look like the normal folder icons, only with small thumbnails of some of the contained images overlaid on top.
More information and download at ImageFolderQLGenerator developer's website.
One Response to "ImageFolderQLGenerator"
Gregg Luhring Says:
January 31st, 2010 at 9:01 am

Hey there. Thanks for this handy resource! Maybe you could add a category for "Snow Leopard Compatible". This is the first one I've run into so far, but if there's more it would be convenient. – Thanks again.
Leave a Reply