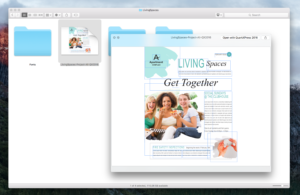 QuickLook plug-in version 5.1 for QuarkXPress projects.
It will allow you to see thumbnails of QuarkXPress Projects (.qxp) in Finder and also provide a QuickLook preview for .qxp files created with QuarkXPress 7, 8, 9, 10, 2015 and 2016.
For support please visit http://forums.quark.com
Download the plugin (ZIP file) here.
Leave a Reply